This year, the Acton Water District deployed a 4.69 MW solar and 4 MWh storage project. How important was the Solar Massachusetts Renewable Targets (SMART) program in making this project possible? How about other programs or policies?
The fact that the SMART program was in place upon completion of our project had little impact on the District's initiative to utilize land for a renewable energy project. When we started, back in 2014, the SREC program was in effect. We didn't really consider what framework
was in place at the state level. Our Board of Commissioners and voters were overwhelmingly supportive of land use for ground-mount solar, regardless of what incentives were available to the owner/operator, or electric supplier.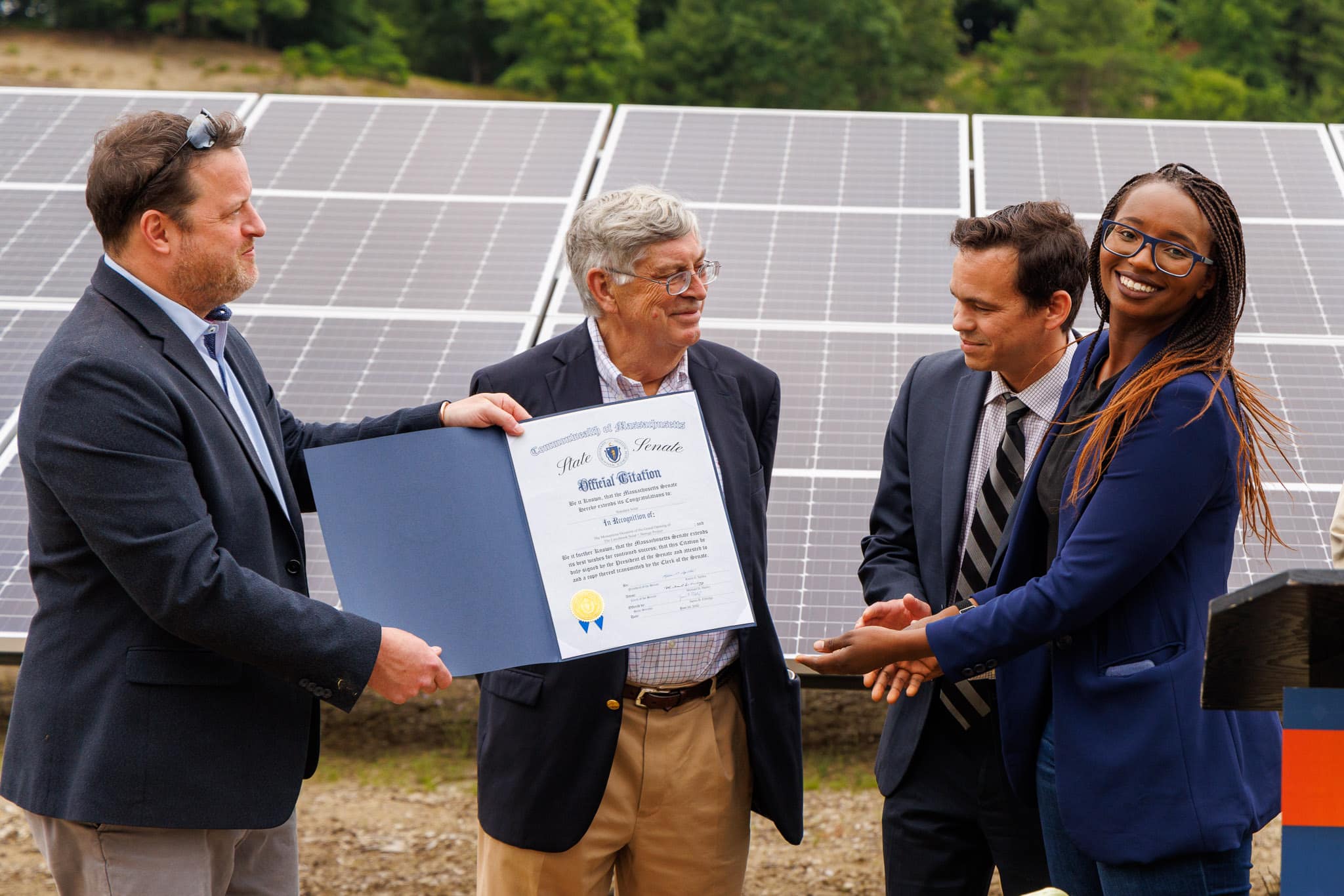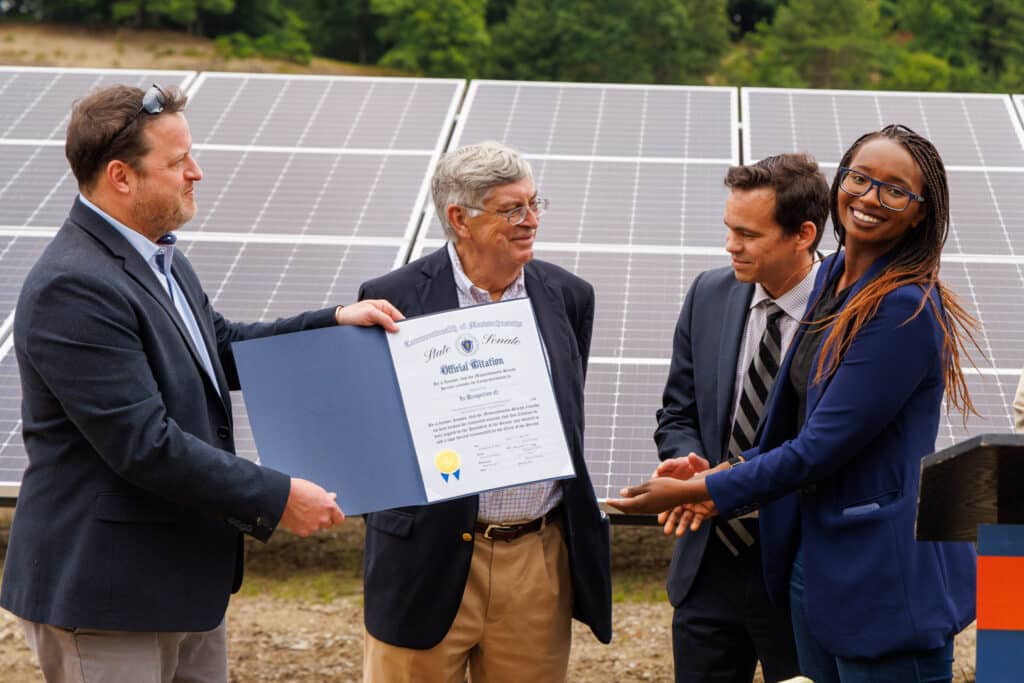 Did you encounter any local opposition to the project, and if so, how did you address those concerns?
We did not. The community and the Town of Acton were very supportive throughout design, permitting and construction. Green, renewable energy is a high priority in Acton as part of the town's climate response and resiliency actions.
What benefits are you seeing from the project? Have there been unexpected benefits?
We are bringing in land lease revenue to assist with revenue generation, which raises our available free cash, allowing us to do capital improvements and perform required operations and maintenance to our existing infrastructure. During construction, the potential for offtake of power from the array was introduced by the developer. Although we went into the project with the intent of only getting rent, we capitalized on the opportunity to supply our electric demand from net metering credits from the array's supply to the power grid. This was not expected.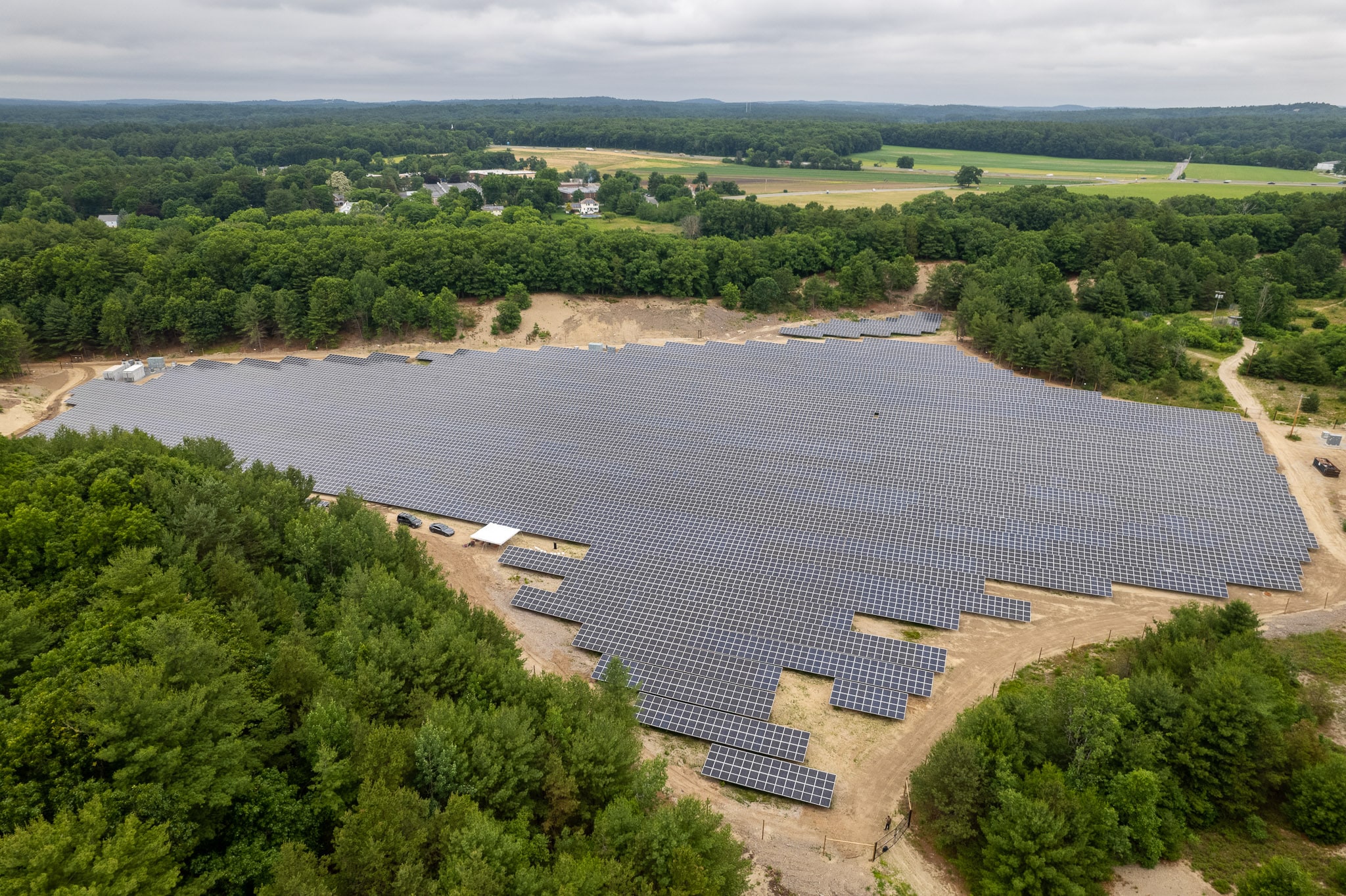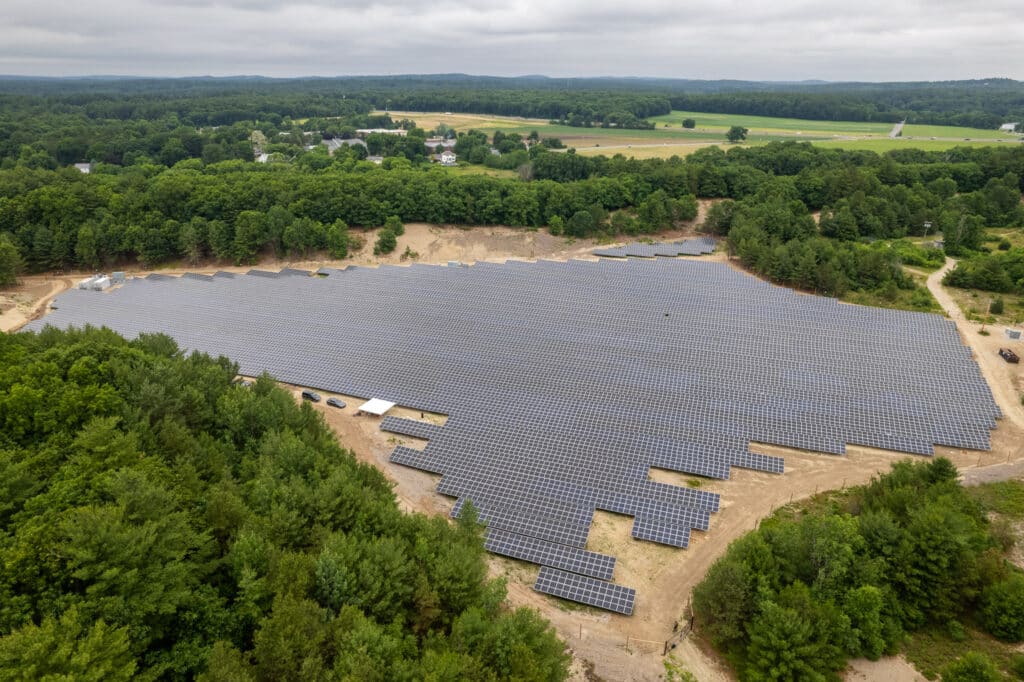 Does the Acton Water District have plans for more solar and storage development?
We are in the process of constructing another PV array on a different parcel of land that will directly supply our microfiltration treatment plant, our largest electrical load. This array will supply approximately 1.2 MW of power, of which the plant will consume approximately 85%. The rest of the power will overflow to the grid, where we'll be able to take advantage of net metering credits for our other loads. We are not opposed to using other real property for solar energy projects, but do not have any in the works at this time.
What new opportunities will the Inflation Reduction Act (IRA) bring for clean energy projects in Acton?
Since we are in the water supply business versus power supply, we'll be taking advantage of federal money for the filtration of contamination from our source waters to ensure that we provide the best water quality possible for our customers. Additionally, we'll be seeking funds to assist with upgrading lead service lines in our distribution system.
How can municipalities around the U.S. take advantage of local and federal policies to deploy more solar and storage projects?
I'm certainly no expert in this area. It took patience, resolve and persistence. We relied heavily on the expertise and in-depth knowledge of the developer of our arrays, EDF Renewables from Vermont. We made the land available, and assisted with permitting the systems, but everything else was done by them. That's the great thing about this model, public/private partnership for on renewable energy projects, where we work together to get the job done! We don't have to be experts in this area because EDF and project owner Standard Solar bring that to the table. Our local legislators were instrumental in getting our projects done; special recognition to Senator Jamie Eldridge and Representatives Dan Sena, Tami Gouveia and Jennifer Benson for all of their advocacy and assistance at the state level keeping these projects moving forward.
Want to learn more about the Lawsbrook Project? Read more here or watch the video of the event.
Find out how policy is shaping solar, read more in RE:NEW