As one of the largest asset owners in distributed generation and community solar, Standard Solar continues to evolve to reinforce its leadership. That's why I'm pleased to announce that we have unveiled the latest version of our website at www.standardsolar.com. Our redesigned website elevates our brand through a smart, clean design and more intuitive navigation.
We'd encourage you to take a look at it. Our goal is to provide a more effective, efficient and useful partner/customer experience, and we believe we've done that. We also added some new features, including an interactive map of our projects across the United States totaling more than 200 megawatts.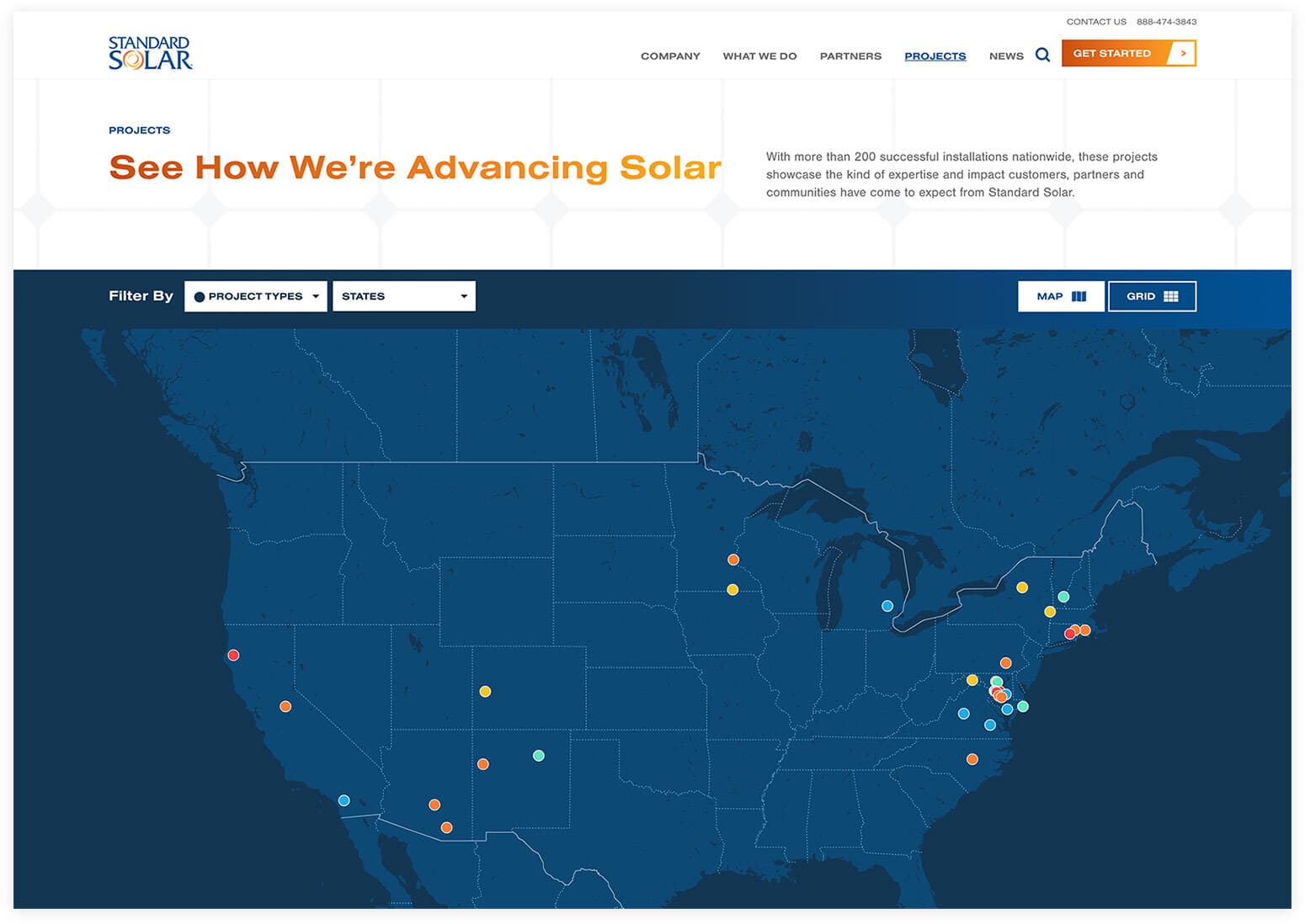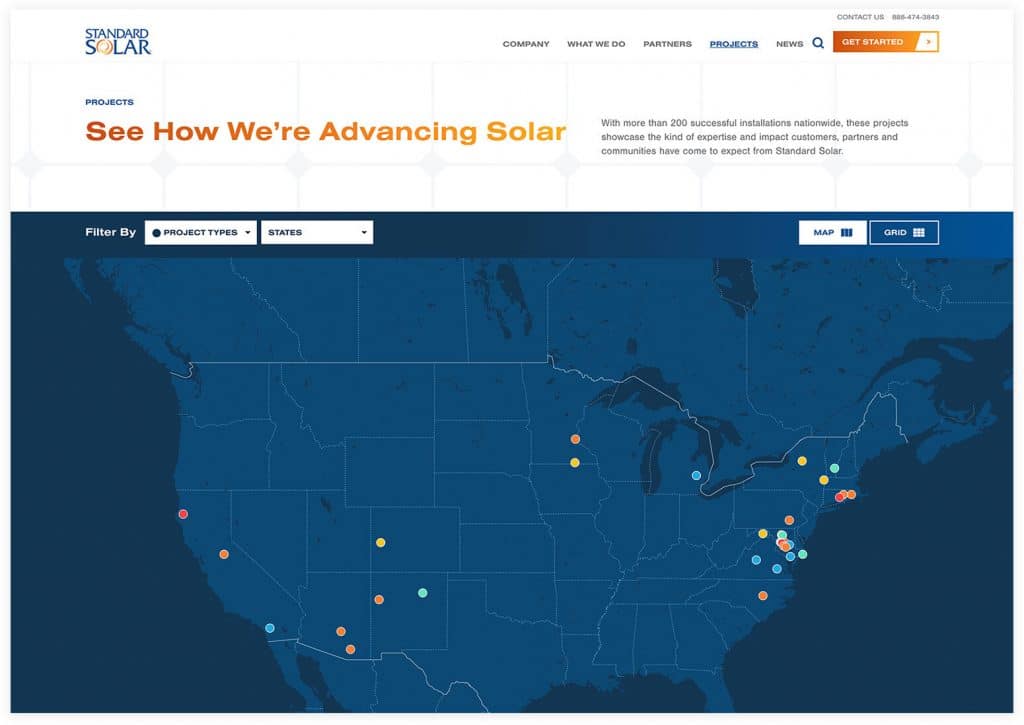 Dig in to see what we've done—and see if there is some way we can help you in the future. Let us know what you think.