Since the solar industry's inception in the United States, the emphasis of its advocates has been on the environmental advantages solar electricity has over the electricity produced by fossil fuels. However, there are myriad other positive effects of solar projects.
Solar projects are becoming increasingly recognized, for example, as ideal ways to produce clean energy while protecting the natural habitats of birds, insects and other wildlife. So when we started to develop with our partner OneEnergy Renewables (OneEnergy) the Checkerspot Community Solar Project (named after the local Checkerspot butterfly) in Tracy's Landing, Maryland, we were excited about the opportunity to protect the environment in all its phases.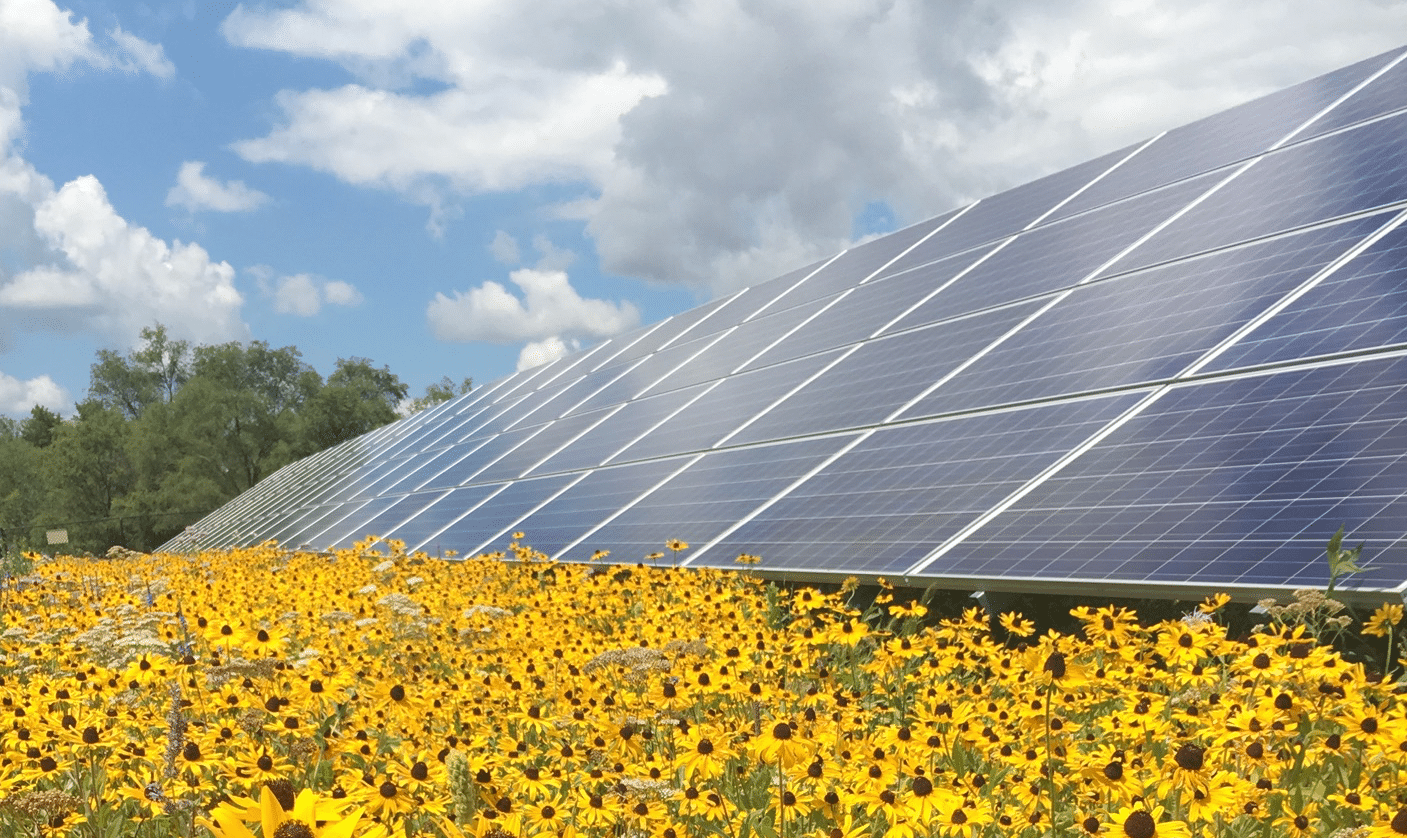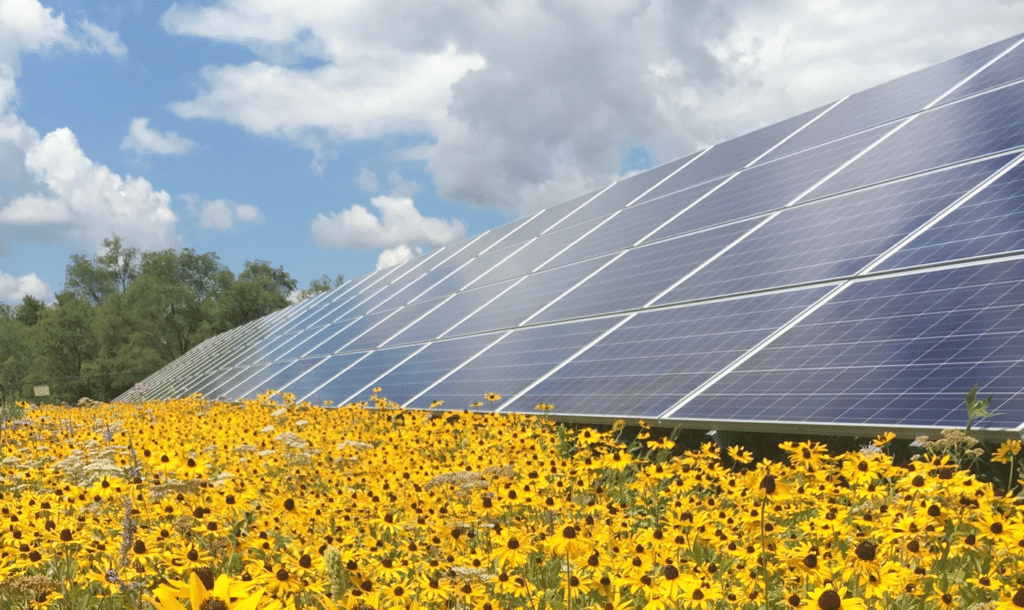 To that end, we and OneEnergy designed the project to support the habitat of resident bees and butterflies, maintaining the area's critical role in pollinating the natural areas that surround the 9.4-acre solar plant. Located near the shores of Chesapeake Bay, the attention this project paid to protecting the environment was important to community leaders and subscribers alike.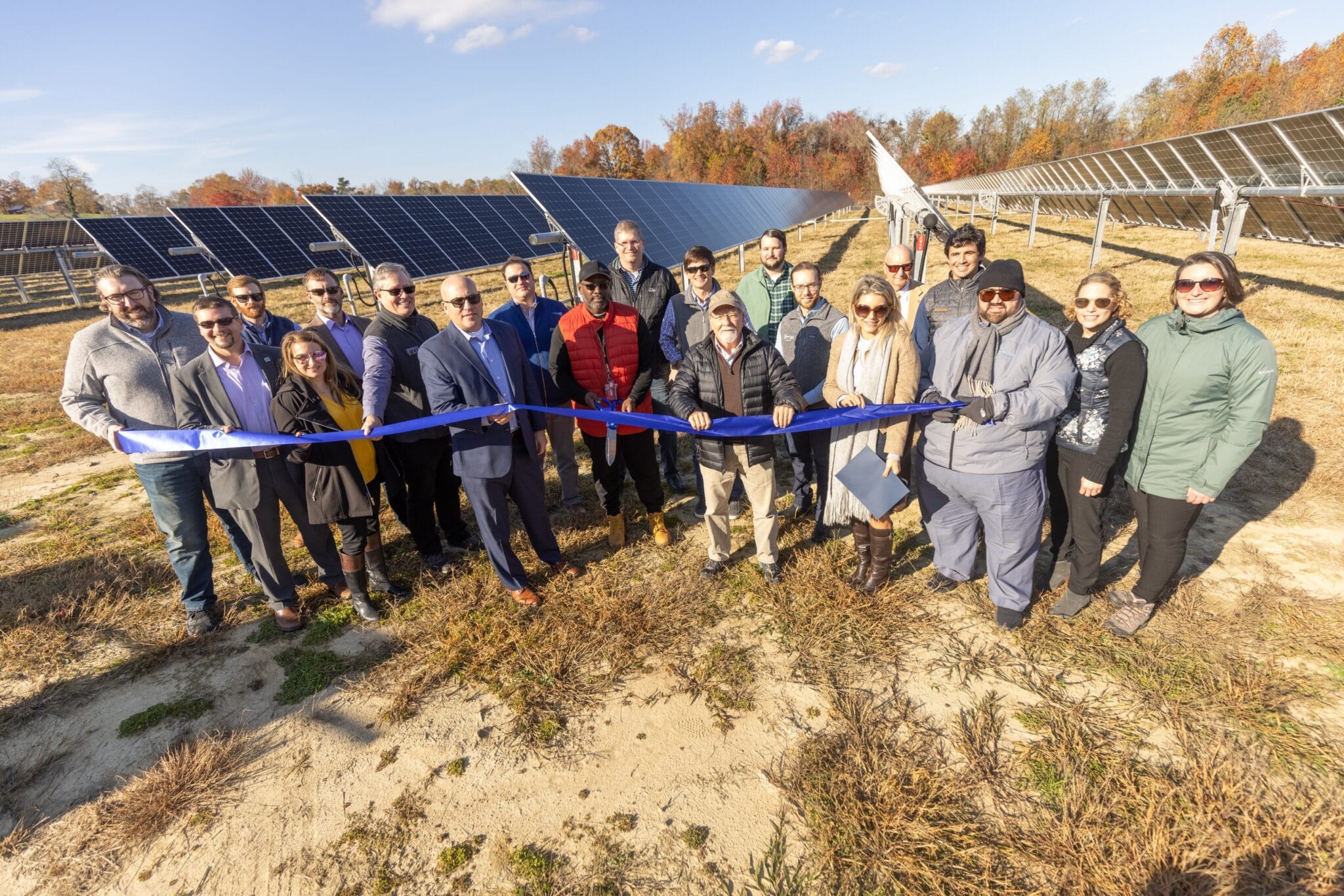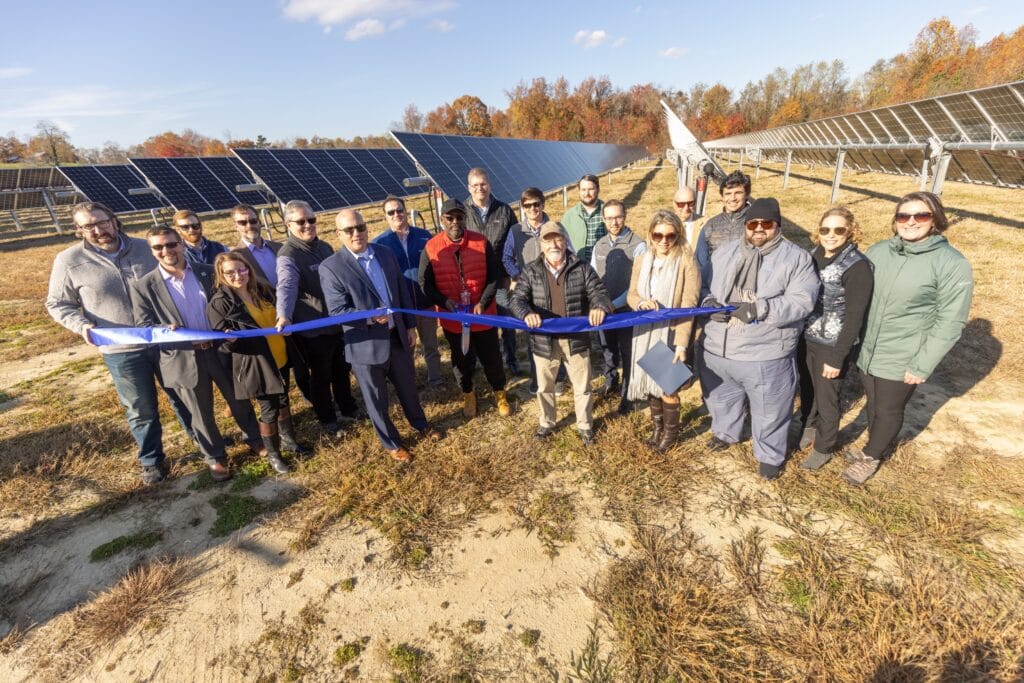 The array recently became operational and is proving to be a boon for Otis Johnson, the Checkerspot project landowner, who will receive direct lease payments. "The project is a great idea because it allows us to keep this property," Johnson explained. "With this new solar array, one third of this property is being used for solar and the rest of it is still agricultural. We have the benefit of farming for energy and farming for food."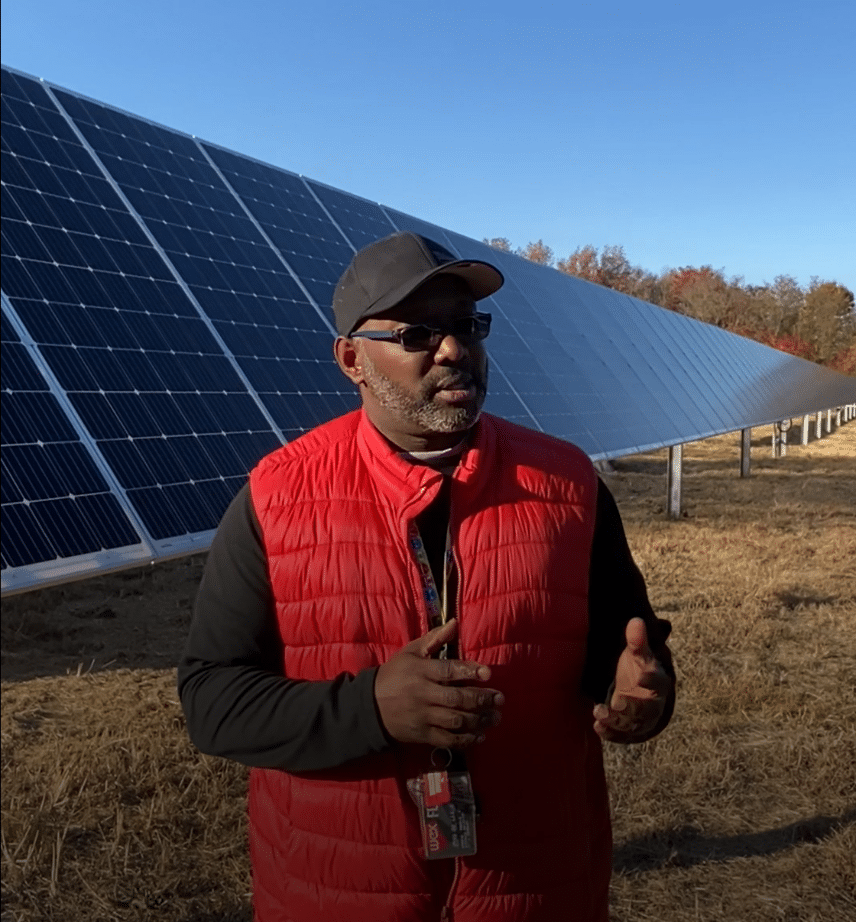 Additionally, the Checkerspot project will further improve the community's and the state's carbon footprints. It is expected to produce 3,010 MWh of clean solar energy each year, which is the equivalent of taking 466 cars off the road for a year and 2.4 million pounds of coal not burned.
The 1.9 MW system, which will result in more than $700,000 in savings for its 235 subscribers, is the kind of low-impact solar project that will have lasting effects on the surrounding communities for generations to come. Though specific savings will vary by subscriber, typical subscribers will save approximately 10% on their electric bills. What that means in practical terms is that most subscribers will receive more than one month of electricity free each year. That is of particular interest to the lower-income residents, businesses, municipalities, schools and nonprofits that will benefit from this particular project.
Not only will the project save subscribers significant money, it will also generate approximately $28,535 in county property taxes in the first year of operation. And, it will also contribute to the community through the more than $300,000 that will be paid to Baltimore Gas & Electric (BGE) for grid-service upgrades.
The Checkerspot array is part of a much larger effort to help Maryland reach its renewable energy goals and reinforce Standard Solar's commitment to Maryland. The project is one of nine community solar projects across five different Maryland counties and three utility territories. We funded the construction of the 24 MW portfolio and will own and operate the arrays over the long-term. Our partners are OneEnergy, who worked with landowners to site, permit and design the arrays, and CleanChoice Energy(CleanChoice), who is managing customer acquisition.
The projects, four of which are operational, will allow 5,000+ Maryland subscribers to save on their utility bills. Maryland currently ranks seventeenth in the country for solar capacity, and there is enough solar currently installed to power more than 153,000 homes. In addition, solar prices in Maryland have fallen 36% over the past five years.
"Community solar is critical to increasing access to the benefits of solar. Our partnership with Standard Solar and OneEnergy Renewables means that thousands of Marylanders are able to save money while supporting solar here in the state," said Tom Matzzie, CEO of CleanChoice.
All of the projects are dual-use like Checkerspot, functioning as both solar farms and pollinator habitats so that property owners are able to impact their financial sustainability and the local fauna and flora.
"We are proud to help make solar energy another crop for our landowners, enabling many to maintain farms that have been in their families for generations," said Marni Caroll, Vice President of Development for OneEnergy. "Each project will feature new habitat for native pollinators, which contribute to one in every three bites of food we eat. These projects demonstrate that community solar can benefit the electric grid we depend on, the air we breathe, and the farmlands we love."
Expanding our ownership portfolio with these nine dual-use community solar projects aligns with our desire to increase our home state's renewable energy deployment and be responsible stewards of environmental resources. Our team eagerly anticipates the positive impact Checkerspot and the other eight projects will have on the local environment and community members.

For more information, contact Eric Partyka at 443-350-1776 or eric.partyka@standardsolar.com.