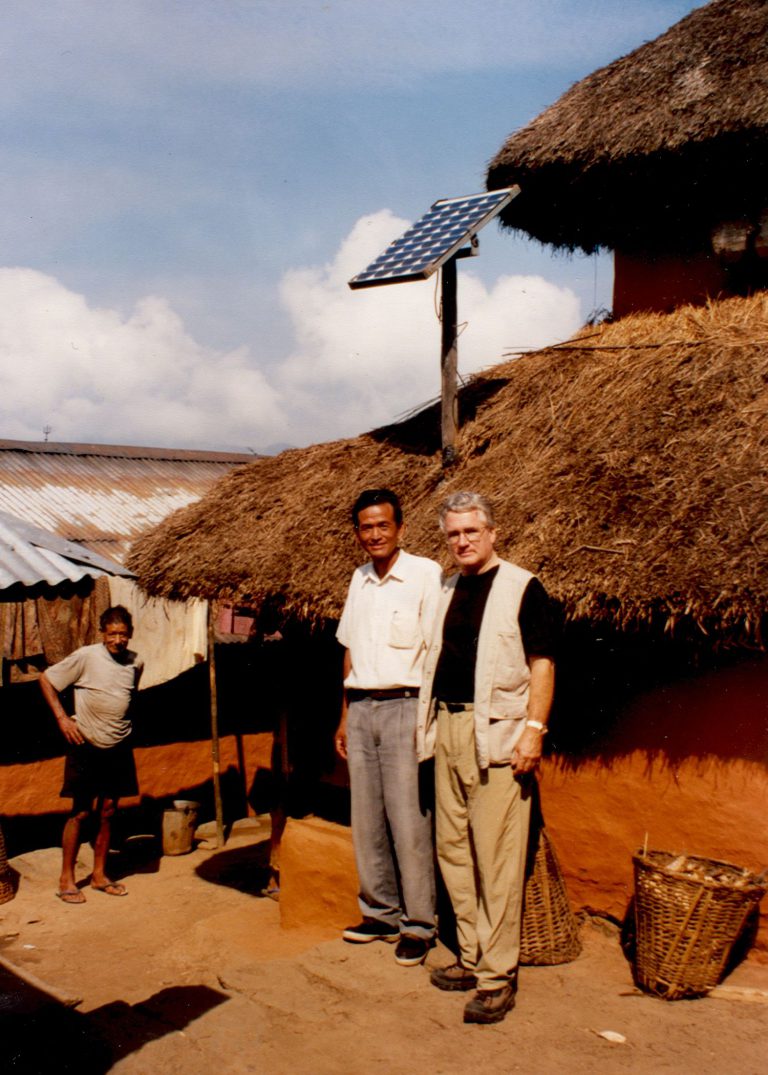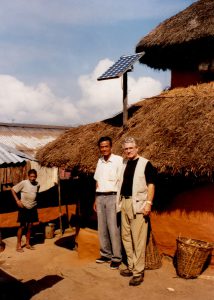 In 2005, the solar industry wasn't the unstoppable behemoth it is today. In fact, just a handful of firms were in the market at all, and many of those were already well on their way to failure.
Enter my friend Neville Williams, a former journalist, who founded Standard Solar after a 15 year career promoting solar rural electrification in 11 developing countries. He was soon joined by Lee Bristol (whom I profiled earlier this year) on the shared hope and dream that someday the company would be the Standard Oil of the solar industry. I came to Standard Solar in 2006, but that's another story.
Though we're not Rockefeller rich (yet), the company Williams and our team founded has stood the test of time and is unquestionably one of the top solar firms in the country. Neville retired from Standard Solar in 2008, but his impact is still felt in the halls of our business today.
But don't think for a minute that just because he's not with Standard Solar any more Neville abandoned the solar industry—far from it. He just does it from his home in Florida (one of the fastest-growing solar markets in the country), where he advises companies and governments on solar options in the state.
I caught up with Neville recently and we reminisced about what it was like in those early days.
What attracted you to the solar industry in the first place?
I had worked in the Carter Administration at the newly-formed Department of Energy in its office of "Conservation and Solar." Solar PV was in its infancy, but I was bitten by the bug and the promise of making electricity from sunlight. Anything that could reduce the use of fossil fuels seemed like a good idea.
I didn't really get into solar, however, until a decade later when two things renewed my interest: I learned that a billion-plus families in the developing world had no electricity at all and solar could provide household power cheaply. And, second, it was clear by 1990 as people became aware of global warming that the world needed clean sources of energy.
I had the privilege of organizing a conference at John D. Rockefeller's New York estate, Pocantico, which brought together 25 leading solar advocates, professionals and government officials to talk about selling solar globally. Rockefeller became the world's richest man originally selling kerosene for lighting—before there was an electric grid. So it was an aspirational choice, in homage to the fossil-fuel giant owned by JDR and Henry Flagler. I just changed "oil" to "solar," and registered the name.
Younger people might not remember this, but there was a time in this country when you couldn't drive down any street in America without seeing a Standard Oil sign.
I honestly thought—and still think—that you will eventually see solar energy have that kind of ubiquity in the U.S. energy mix. So I wanted a name that would reflect my belief in the solar industry's ability to power the country.
Do you remember our first residential installation?
Of course I do—after all, it was such an honor. Rhone Resch, the former CEO of the Solar Energy Industries Association, was looking to put solar panels on his house, and he reached out to us and asked us to do it.
At first, I was a little nervous. I mean, outside of the White House, what more high-profile project could we possibly do in the D.C. area? You knew he'd be talking about it at every possible opportunity—in the industry no less. So the installation had to be absolutely perfect. And, as it turned out, it was. It went as smoothly as any other residential installation we did, and Rhone was thrilled.
And I was right—he used to talk about that array at every conference like it was one of his own children. Every time I heard him talk about it, my heart would swell with pride knowing we were the ones who installed it.
Is it true that Standard Solar was close to being part of SolarCity, now Tesla Energy?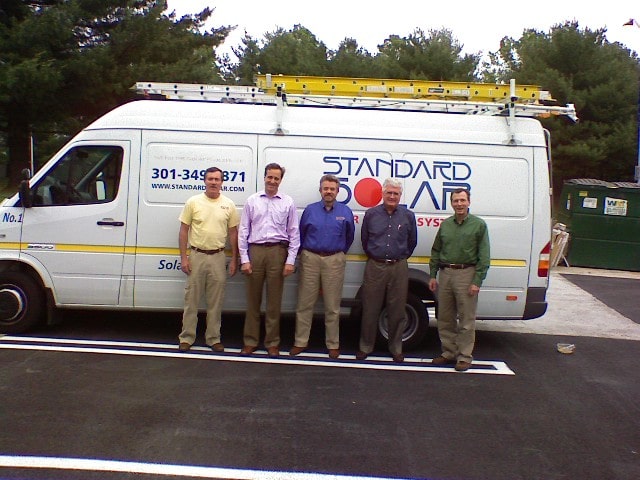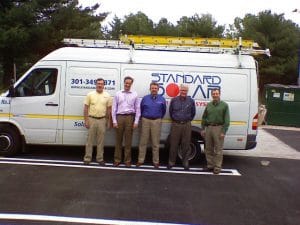 Well, close is in the eye of the beholder, but it is true that Lyndon Rive and I talked about it. We both had the same vision for our respective companies, and we thought that together we would have an easier time raising the money for the launch.
Then Lyndon's cousin Elon Musk solved his startup financial struggles by putting $10 million of his own money in, while I spent my early years struggling to raise the first $1 million.
Besides the capital backing, the other difference between Lyndon and me was that he was 28 years old and I was 62.  Only a fool starts a company at 62.
What's the most surprising thing you've seen in the growth of the solar industry?
The incredible drop in the price of solar cells and modules, thanks to China's rapid modernization. We were selling solar systems in India paying $5 a watt for panels, and when we launched Standard Solar, our first shipments of panels cost $3.50 a Watt. We never dreamed we'd see forty cents a watt.
Did you ever envision solar energy being the boom industry it has become?
No, frankly, at least not in my lifetime. But visionary investors and dedicated professionals industry-wide, including Standard Solar's amazing staff who have achieved results I never could have imagined, made it happen. The world's growing desire for clean energy is driving the boom. Solar PV is now the cheapest form of energy there is and the nation's biggest job creator. Incredible. I got into it too early.
What do you think the biggest challenges facing solar are right now?
The ongoing fight with the institutional and political fossil fuel interests who now perceive solar as a real threat, although many utilities themselves are embracing solar.  Also, with natural gas driving most of our electricity production, this means the huge power of the oil lobby is now involved in fighting solar even while the coal lobby is no longer a threat—despite what Trump says.
How does the storage revolution change the game in solar?
Clearly, the future of solar and wind is in energy storage. No need to keep researching more efficient solar cells, or worry about how to finance solar. As more and cheaper storage technologies come on line, the growth of the solar economy will be exponential. The sun will finally set on the fossil fools and their supporters.
So what's next for you?
First, I'm resting on your laurels. Just kidding, but what I mean to say is I've closely followed the company's activities since I left 10 years ago, and I'm thrilled to know that you and Scott, and earlier, Lee Bristol, along with your talented team of designers, engineers, marketing experts, project managers, and sales and financial people, have created a successful company.
You've executed projects and installations I could never have imagined. Meanwhile, as you know and with your help, my partner and I developed two solar farms in New Mexico. I also had time to write a book chronicling my 20+ years in the solar business (SUN POWER: How Energy from the Sun Is Changing Lives Around the World, Empowering America, and Saving the Planet). I will continue solar advocacy in the so-called Sunshine State where the challenges are big, but the potential for solar power is huge and largely untapped.