Earlier this year, Minnesota Governor Tim Walz proposed a series of policies that would transition the state to 100% carbon-free electricity by 2040. The governor's announcement, paired with likely clean energy legislation to follow, will put pressure on utilities to add more solar to their grid. Even stronger action on clean energy could add $11 billion per year to Minnesota's economy by 2050, according to new analysis.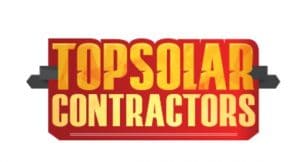 But even before Walz' announcement, Minnesota was already a great place for solar. State regulations are structured in a way that make community solar projects, for example, a safe investment to banks and lenders. That means financing solar projects is easier in Minnesota than in other states. It doesn't hurt that the price of solar has dropped 45% over the last 5 years in the state, too.
Standard Solar owns and operate projects across the state, with more than 60 megawatts in our Minnesota portfolio. In 2020, we were recognized by Solar Power World as being the #1 Solar Contractor in Minnesota.

Minnesota's commitment to community solar is particularly admirable. Xcel Energy's Minnesota Community Solar Gardens Program, which started in 2013, paved the way for hundreds of solar megawatts to be added to the grid. Even during the pandemic-related economic slowdown, community solar continues to boom in the state. This month, Standard Solar announced the financing of 16 community solar projects that will allow Minnesota businesses and residents to purchase low-cost solar energy, lowering energy bills while reducing emissions. Standard Solar also funded one of the largest solar projects in the state in Brooklyn Park and funded, owns and operates an innovative project for Eden Prairie that included rooftop solar arrays on the City Center, public works maintenance facility and water treatment plant.
In addition to a favorable state policy environment, recently passed federal solar legislation makes prospects for solar projects in Minnesota even more appealing. Through the stimulus bill passed at the end of 2020, new solar projects also will receive a 26% investment tax credit in 2021 and 2022. David Shaffer, MnSEIA's Executive Director, praised the extension, saying it would be "really beneficial" for Minnesota's solar industry.
Standard Solar's deep expertise and leadership in the state gives our partners and customers peace of mind. As a vertically integrated, one-stop development partner with in-house funding backed by Énergir, a leading energy provider with more than $5.8 billion US in assets, we've proved time and time again that we can bring projects to successful completion.