In late October, Standard Solar, SolarPark Energy and Catalyst Power gathered with community leaders and state and local officials to dedicate the completion of a 7.1 megawatt (MW) community solar project located in York, New York. They came together to celebrate the new array and honor the life of the late Thomas Guzek, founder of SolarPark Energy.
A native New Yorker, Guzek was a longtime advocate for renewables in the state and worked tirelessly to make the solar farm a reality for the York community. "Tommy would have been so excited to see this project come to fruition," said Anne Cassidy, Managing Partner of SolarPark Energy. "This is his legacy. He would have been honored to be here today, but he's here in spirit, I am absolutely sure."
Shyam Mehta, Assistant Director, Distributed Energy Resources and Energy Storage at NYSERDA, and a long-time friend and colleague of Guzek, gave opening remarks and shared how arrays like this one benefit the community and the state.
"Tom's legacy and tireless efforts to advance the cause of solar energy will forever be enshrined in this project and other community solar projects across New York State that he helped bring to fruition," said Mehta.
Additional speakers at the event included Daryl Pilon, Standard Solar Anne Cassidy, SolarPark Energy and Gabe Phillips, Catalyst Power. The site's landowner, Tom Trathan, was also in attendance, along with family and local community members.
"What's great about this is not only was it Tom's dream, but this particular project allows the local community to participate in cost savings in buying clean, renewable energy, so an individual household can subscribe to a solar array like this at a discount to what they'd otherwise pay to the utilities, so it's a benefit to everybody that's involved," said Standard Solar President and CEO Scott Wiater.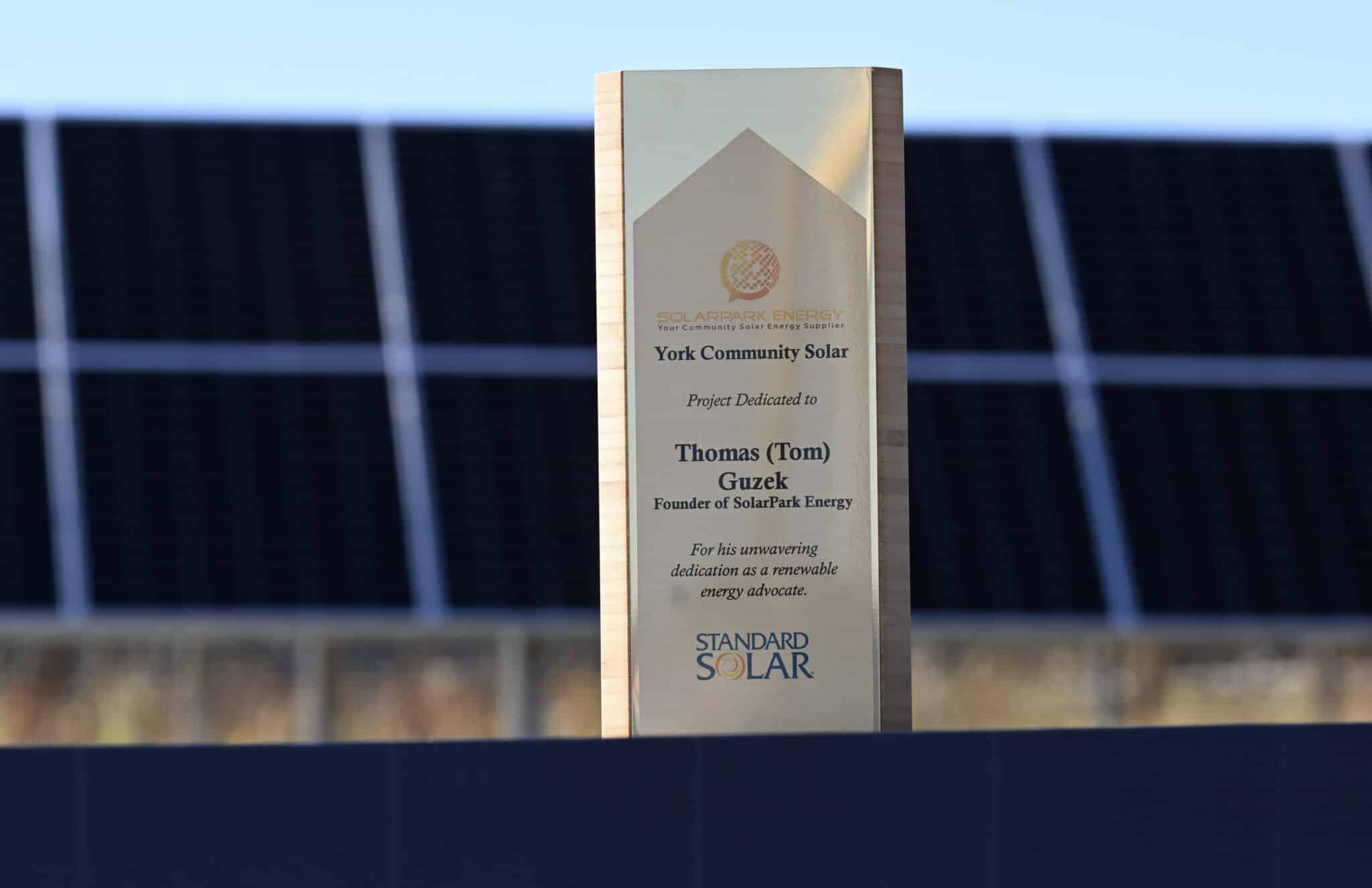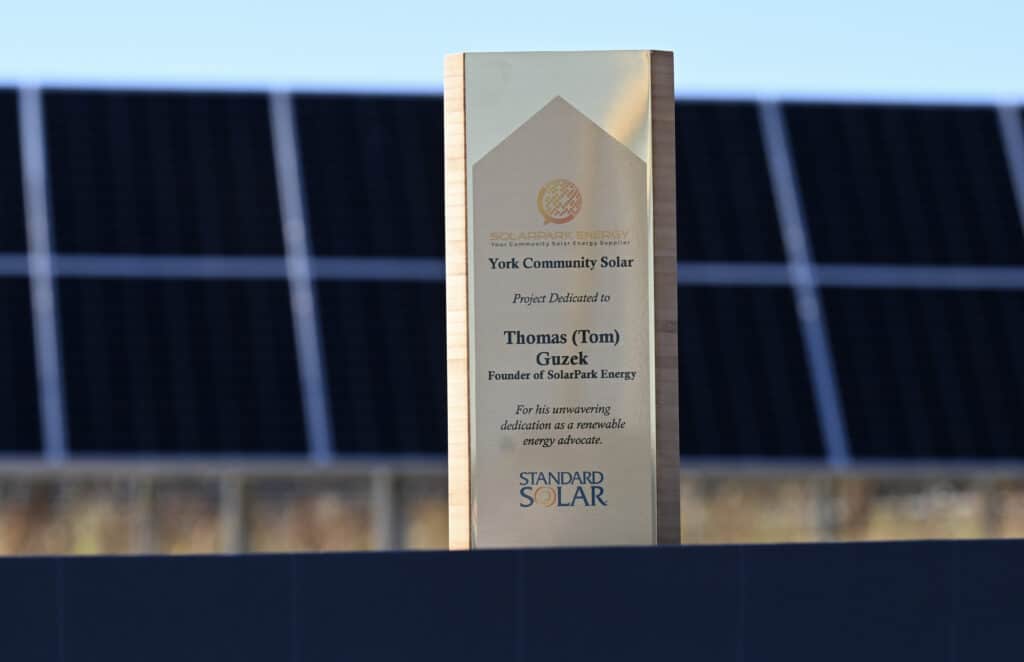 Standard Solar funded the construction of the York Community Solar project and will act as long-term owner and operator. SolarPark Energy, a New York-based community solar developer, developed the project. Subscriptions and customer service for the array are being managed through Catalyst Power, an integrated provider of cleaner energy solutions. "Community solar offers a fantastic cost saving way for small and mid-sized businesses to access the benefits of solar," said Gabe Philips, CEO of Catalyst Power. The York project is now fully subscribed.
The project is a single-axis tracker system projected to produce 10,794,000 kilowatt-hours yearly. It will bring clean energy savings to hundreds of local businesses and residents by allowing them to save up to 10% on their electricity bills. It will also bolster clean energy development in the region. Additionally, the project will help New York reach its ambitious goal set by the Climate Act to generate 70% of the state's electricity from renewable energy by 2030. With more than 700 projects in the queue, New York currently has the nation's largest community solar pipeline under construction.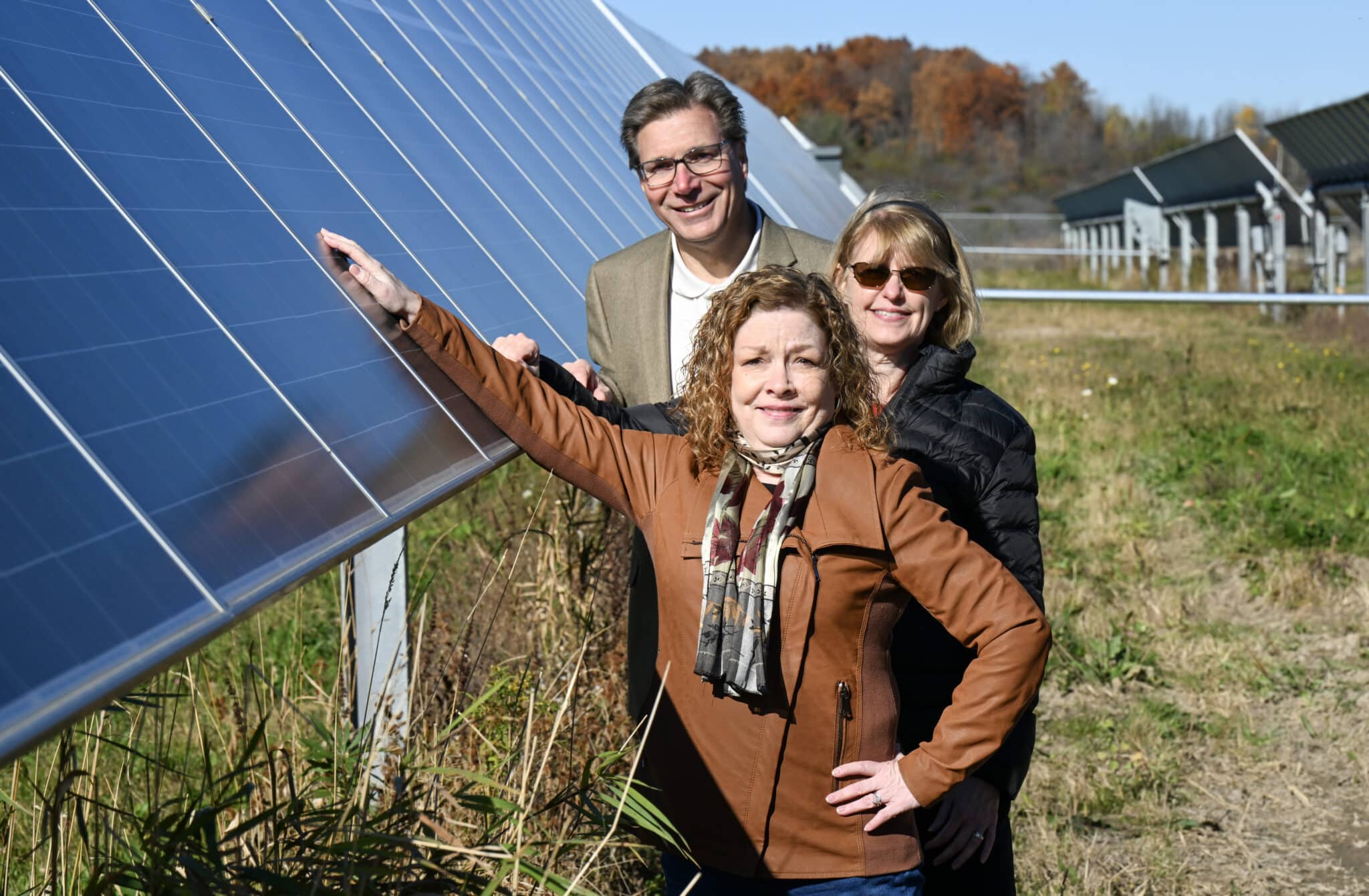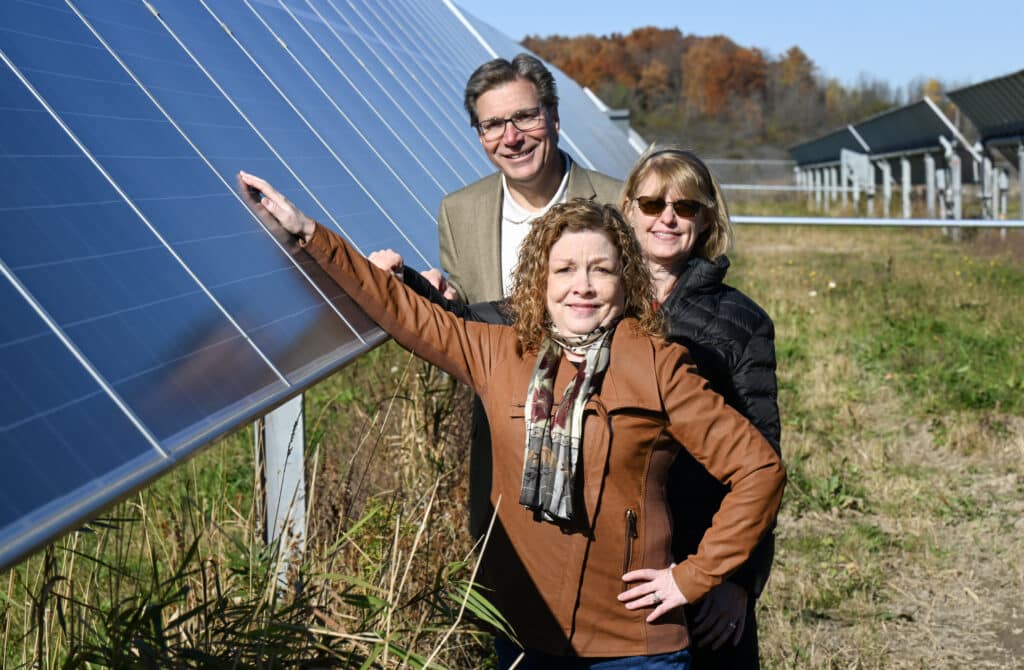 "It was inspiring to gather the development partners, local officials and community members to celebrate its launch and to honor the life of Tom Guzek, a true advocate and visionary in the renewable energy space," said Standard Solar Director of Business Development Daryl Pilon. Daryl went on to say that Guzek dreamed of ways to market solar energy so it would be more accessible to those who didn't have solar panels in their yard or on their roof, working nonstop to make good on the project "even in his last days."
It was a beautiful day in Upstate New York to honor Guzek and celebrate the value of solar and this array to the surrounding community.