Rockville, MD.— By adding additional rooftop solar arrays, the California Institute of Technology (Caltech) is maximizing its energy production at times when electricity is the most expensive to purchase from the grid. Standard Solar, Inc., a national solar energy leader, is funding and will own and operate the portfolio of solar systems. The project was developed in partnership with EMCOR Services Mesa Energy.
Eight more of Caltech's campus building rooftops are now host to a combined 800 kilowatts of solar energy. The buildings include Bechtel Residence, Bridge, Downs Luritsen, Hameetman, Keith Spalding, Parsons Gates, South Mud and Synchrotron.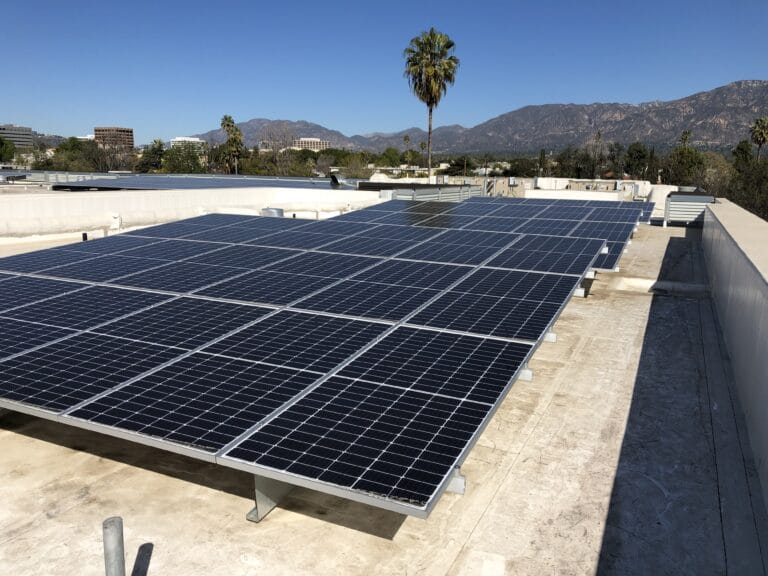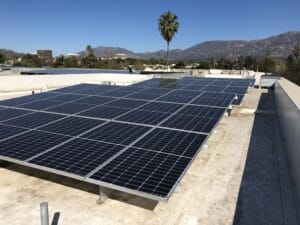 "This project represents the culmination of a decade-long vision to build out rooftop solar across the Caltech campus," said Maximilian Christman, Caltech sustainability manager. "Our campus in Pasadena now hosts 2 megawatts of onsite solar capacity, furthering our efforts towards carbon reduction and eventually carbon neutrality."
The system is projected to generate approximately 1,328 megawatt-hours (MWh) in the first year of operation and reduce annual carbon offset by an estimated 114,481,584 smartphones charged.
"What better way to strengthen our asset portfolio in California than through providing the funds needed to help one of its leading educational institutions reduce its dependence on nonrenewable energy sources," said Shaun Laughlin, Head of U.S. Strategic Development, Standard Solar. "Caltech is setting a standard to which other centers of learning and organizations should emulate."
Construction on all eight projects is complete – seven are operating, with one waiting for final permission to operate from the utility.
"EMCOR Services Mesa Energy was happy to help support Caltech's sustainability goals by partnering with Standard Solar to design, engineer and construct this innovative solar project," said Robert Lake, President, EMCOR Services Mesa Energy. "Our relationship with Caltech has spanned over 10 years, contributing to numerous energy-saving programs, with this project reflecting the most recent, significant energy initiative on the campus. We applaud Caltech's vision in working to achieve a cleaner environment for all."
EMCOR Services Mesa Energy is a leading mechanical and energy services company with operations throughout California, Arizona, and Nevada and is a subsidiary of EMCOR Group, Inc.
About Standard Solar
Standard Solar is powering the nation's energy transformation – channeling its project development capabilities, financial strength and technical expertise to deliver the benefits of solar, as well as solar + storage, to businesses, institutions, farms, governments, communities and utilities.
Building on 17 years of sustainable growth and in-house and tax equity investment capital, Standard Solar is a national leader in the development, funding and long-term ownership and operation of commercial and community solar assets. Recognized as an established financial partner with immediate, deep resources, the company owns and operates more than 225 megawatts of solar across the United States. Standard Solar is based in Rockville, Md. Learn more at standardsolar.com, LinkedIn and Twitter: @StandardSolar.