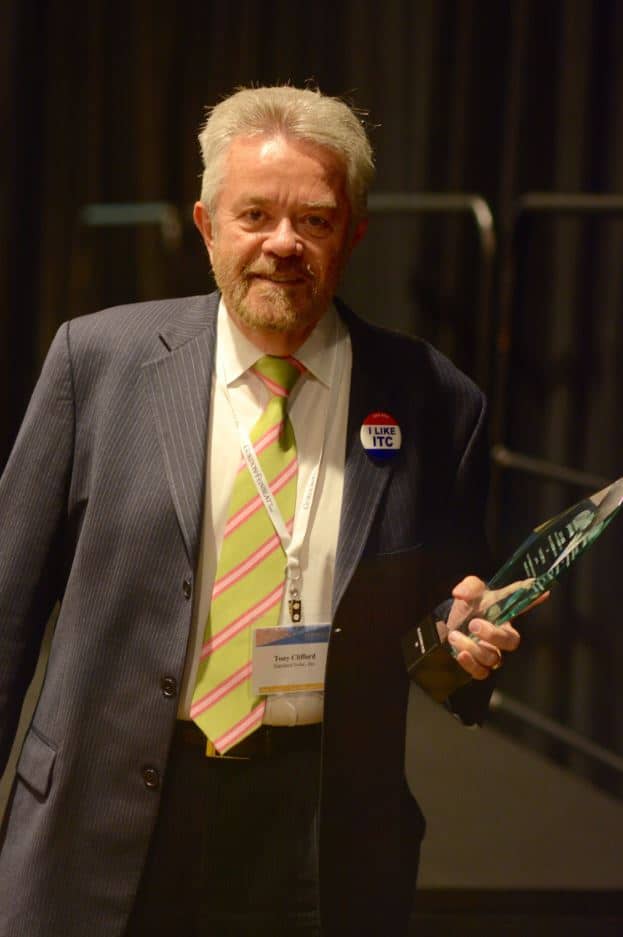 Our CEO Tony Clifford attended the Maryland DC Virginia Solar Energy Industries Association's (MDV-SEIA) Solar Focus conference (of which Standard Solar is always a sponsor) last week. He also spoke on his favorite subject: the crucial extension of the investment tax credit (ITC). As usual, he rocked it (though he didn't get a chance to upstage Vice President Joe Biden this time).
But he was not expecting the honor he received on Nov. 17, when he heard his name mentioned from the podium during the luncheon on the final day of the event. He looked up to discover he was receiving the MDV-SEIA Solar Champion award for his "tireless commitment to solar advocacy."
Always the modest one, Tony isn't sure he deserves the award, but he is grateful to MDV-SEIA for the honor. Those of us who work with him on a daily basis know, however, that he clearly deserves all the accolades coming his way. There is no one in the industry who works harder to make sure solar continues to grow and thrive. Honestly, we're not really sure how he does it, but he does—and the industry is better off for it.
Enjoy the award, Tony—you have definitely earned it.