Standard Solar will be installing a 5 kW solar energy system at the KIPP DC WILL Academy, as part of an initiative called PASS – Powering Advancement with Solar and Soccer, sponsored by solar manufacturer and FIFA World Cup sponsor Yingli Solar. The solar system will be integrated into the school's curriculum to help students learn about the technology, the power of solar energy and make a connection between healthy and sustainable lifestyles at school, on the soccer field and in their communities.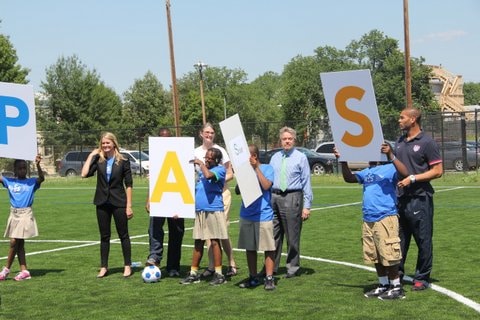 Our CEO Tony Clifford and co-founder Lee Bristol attended the program's launch celebration at the charter school last week, and had the opportunity to meet U.S. Men's National Team members Maurice Edu and Oguchi Onyewu, who led a soccer skills workshop to empower the school's young players. Also on hand, courtesy of Yingli Solar's relationship with FIFA, was the World Cup trophy – which is crafted of more than 11 pounds of gold and has been presented to each World Cup winning team since 1974!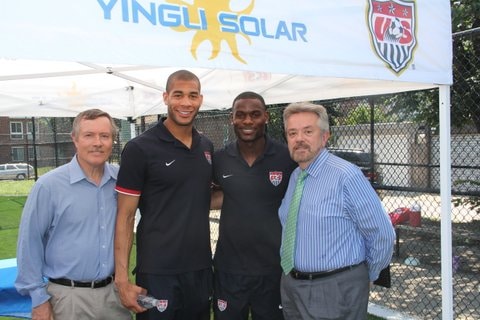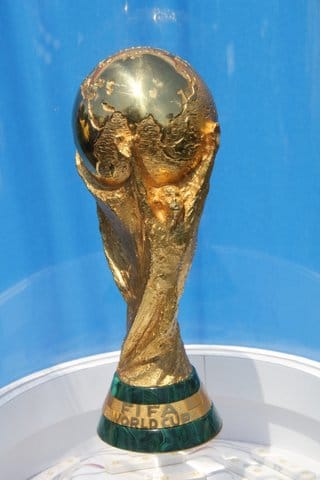 At Standard Solar, we believe that solar installations can be a powerful learning tool in the classroom, and we are proud to be a part of this great initiative!