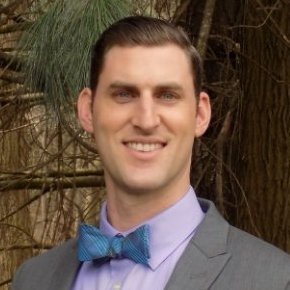 Our Director of Engineering, C.J. Colavito, recently attended a North American Board of Certified Energy Practitioners (NABCEP) conference in San Diego and came back excited by what he'd heard. We sat down with him to find out what he'd learned.
SS: Welcome back, C.J. We heard recently that you went to a NABCEP continuing-education conference. Which one did you attend, and what was it that attracted you to it?
C.J.: I was invited by NABCEP to be a speaker at the conference in San Diego. It was quite an honor to be requested to speak in front of a group of people who are all solar experts—sharp, technical solar gurus. To be there and present to that group is a big deal, and that's the primary reason I went.
In addition, I am NABCEP certified and I do have continuing education credits (CEUs) to maintain. So it was a good opportunity to do both.
SS: There were lots of interesting topics at the conference. What ones attracted you the most?
C.J.: NABCEP really focused on adding material and presentations on subjects beyond residential PV, which they really hadn't done before. They had several great sessions on commercial and industrial (C&I) solar, as well as solar + storage applications. I was able to present on our solar microgrid project—a case study, really—to people who could dig into the details and understand what Standard Solar did at a granular level. That was exciting and invigorating.
SS: What else did you take away from the conference?
C.J.: It's a great networking opportunity, and by being there as a speaker it reinforces that Standard Solar belongs in the list of elite technical companies. That's always been our reputation, but it's important to reinforce that reputation in front of other technical people. And the truth is, it's fun to visit with other technical experts and share your solar stories. It's a great opportunity to share the lessons you've learned with others, and to learn from other engineers' real-life experiences.
SS: You did speak on the "C&I Energy Storage & Demand Response" panel. What is your opinion on the role of storage in C&I solar? Are you finding our clients clamoring for it?
C.J.: We've been one of the leaders in the solar microgrid space, which is one of the reasons I was invited to speak about it. People, including Greentech Media, have been predicting the microgrid market is going to expand, but it's not an easy market. Everyone on the panel agreed that it presents specific technical and financial challenges. Microgrid systems are technically complex, and there has to be close coordination between the financial and technical parties involved to make sure the economic performance meets expectations.
Everyone also agreed that the microgrid market is approaching its tipping point. There are some regulatory and incentive improvements that are needed in the market. Once those adjustments are made, this market will take off.
SS: Do you have any final thoughts on your NABCEP experience?
C.J.: There was a great presentation on installing solar on metal roofs and one on the 2014 National Electric Code. If you're looking for technical information, the NABCEP continuing education conference is one of the best places in the industry to get it. The amount of knowledge shared at the conference is unbelievable. I would highly recommend it to anyone interested in the technical side of solar.