Wes and Camela Speer do not consider themselves extreme environmentalists, but they believe anyone – on any budget – can make their new or existing home environmentally friendly. So about seven years ago, the Speers bought the lot next door to their existing Lorton, Va. home with plans to build a new, green home that would prove the point.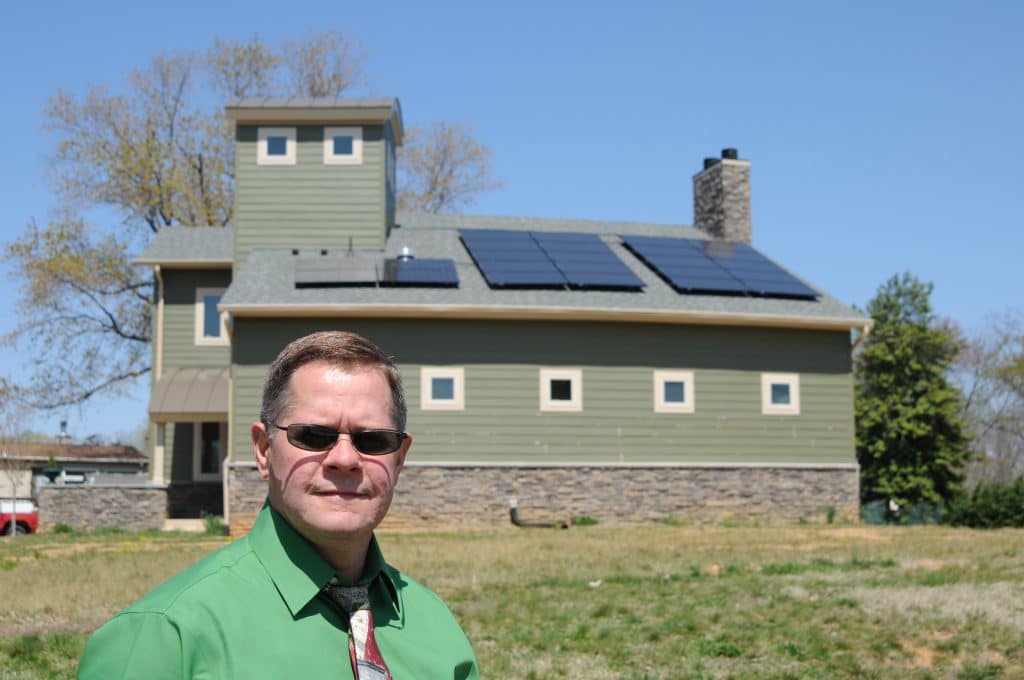 The Speers included many green systems in their new construction – from geothermal heating and cooling, to a central vacuum system. The Speers knew they wanted to include a photovoltaic (PV) system on their new home and they considered several different solar installers before selecting Standard Solar.
"I went through a number of different solar companies and I never got the measured assurance, the feeling of confidence that I got when I started talking to Standard Solar," Wes said.
As Wes explains in the following video, one reason the Speers went with Standard Solar is that the company offered them a turnkey solution – providing them with the necessary state grant applications, registering them as an energy company and making sure they did not miss any deadlines.
To show that a green home is within reach for everyone, the Speers created a website that chronicled the entire project.  After the new house was complete and the solar electric system was installed, the Speers held an open house so friends and neighbors could see the finished product.  Among the things the Speers were proud to show off during their open house was their energy bill – for $0. "The system runs my electric meter backwards, giving me a credit for the amount of energy I'm putting back into the grid," Wes said.  "The neighbors were beside themselves because they were paying upwards of $500 a month."
Wes expects the annual energy total cost for his "green house on the corner" to be about $1500. That includes heating, cooling, hot water, cooking and more. The solar electric system, Wes said, will be a very worthwhile investment in the long-run. From working with their Standard Solar Expert, the Speers also estimate a 3.7-year payback period for their system – thanks in part to $8,500 in federal tax credits and a $7,200 Virginia State rebate. The Speers are also selling solar renewable energy credits (SRECs) for about $1,300 per year. By 2014, the Speer's system will have paid for itself.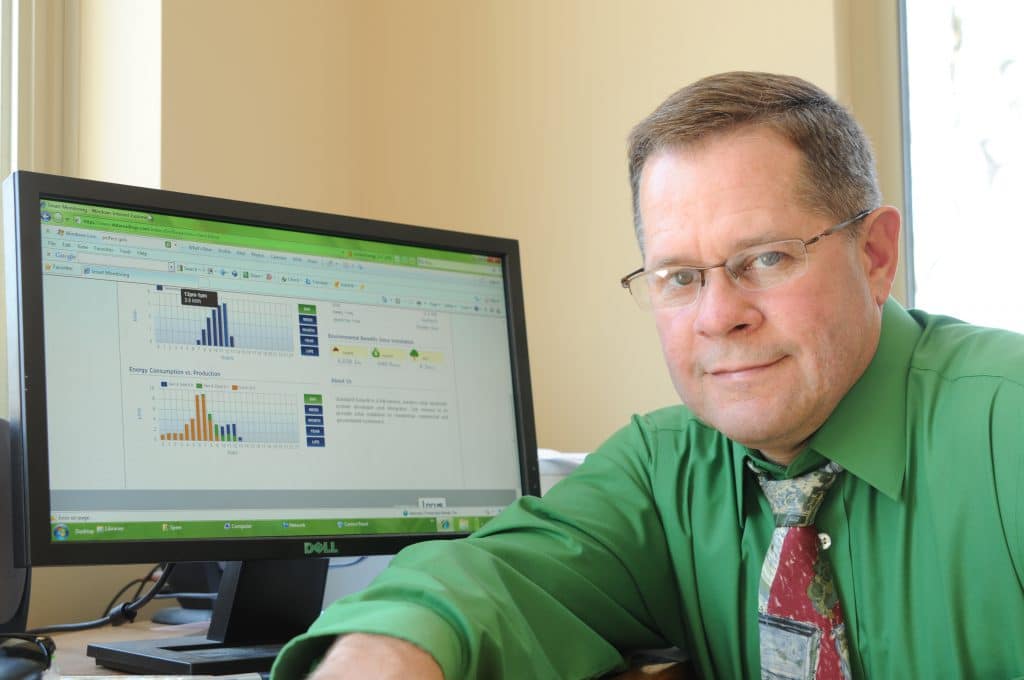 But saving money was not the Speer's only motivation for building a green home. "The solar panels will still be there and still producing energy long after they are paid for," Wes said. "Sometimes when you see an opportunity to do something right, you do it."