Virginia is quickly becoming a great place to do business as a solar company.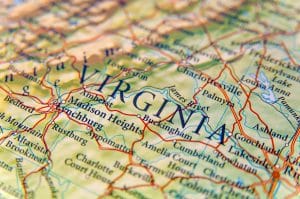 There's plenty of sunshine and energy in the Commonwealth, and there are plenty of rooftops and land available to put to work generating power and savings for Virginia. As an added bonus, solar electricity has the strong support of the state's largest utility, Dominion Energy.
Not only does Dominion partner with their customers to defray the costs of solar installations, but they have pledged to add 5.2 GW of solar power to its portfolio by 2020, adding tremendously to its current portfolio of seven active projects.
Furthermore, they've committed to the commonwealth at the college and university level to encourage the future of solar. They provided Old Dominion University $500,000 to create a test facility for photovoltaic modules, and $96,000 to Randolph Macon College to study the integration of solar + storage systems.
And their creativity has brought and retained some businesses all states would be proud to host—Facebook, Amazon and Microsoft, —to Virginia.
In fact, we've had the pleasure of working with Dominion Energy on several projects already—including when we put a 1 MW system on Western Branch High School, a 1 MW system that at the time of completion was the biggest rooftop-solar installation in the state, and a more than 2 MW ground mount system on 12 acres in Chester.
Their teams are efficient and impressive, which tends to be unseen but attests to their passion and commitment to bringing solar to the state.
In May, the state became even more solar friendly. The legislature passed (and Gov. Terry McAuliffe signed into law) four critical bills to move the state's solar industry forward, including:
SB 1393, which gave the state's blessing to community solar programs in the service territories of Appalachian Power Company (ApCo), Dominion, and the Electric Cooperatives.
SB 1258, which converted the Virginia Solar Energy Development Authority to the Virginia Solar Energy and Battery Storage Development Authority, reflecting the growing importance of battery-storage technology.
SB 1395, which increased the maximum size of renewable projects from 100 MW to 125 MW. It also exempted residential rooftop from having to apply for and receive a Certificate of Public Convenience and Necessity from the Virginia State Corporation Commission, which oversees utility regulation in the state.
HB 2390, which created a Power Purchase Agreement (PPA) pilot program, under the auspices of ApCo, to encourage private colleges and universities to add solar to their electricity portfolio.
While the legislative framework is far from perfect (the agency created by SB 1258, for example, is three seats short of full and has produced only one report in its three years of existence), the news for the solar industry in Virginia has been primarily positive since those bills were passed.
Dominion Energy is doing its level best to start a community solar program, recently soliciting 10 MW of projects. In addition, McAuliffe announced several projects at the Commonwealth's prestigious private colleges, and the University of Virginia announced it was joining the Solar Century. And the new governor is positioned well to oversee and lead new solar generation throughout Virginia.