This blog post first appeared in the Fall 2015 issue of RE:NEW Magazine.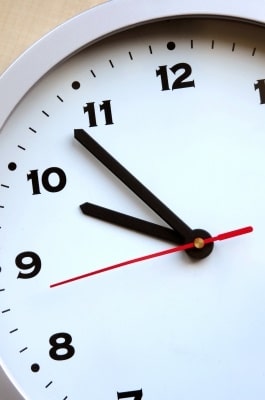 Tick. Tick. Tick.
You hear that? Do you know what it is? It's time running out on our chance to extend the investment tax credit (ITC) beyond its current expiration date of Dec. 31, 2016. And I ask you this critical question:
What are you doing to save it?
This is not an idle question. If you think you can sit on the sidelines and remain out of this fight, then shame on you. This your livelihood at stake—not to mention the more than 170,000 of your colleagues who are taking part in the fight and expecting you to do your part.
Over the past seven years—since the last ITC extension—the solar industry became a significant driving force in job creation in the United States. There are 8,000 solar companies all around the country that employ those aforementioned people (including you). On Dec. 31, 2016, the ITC plummets from 30% to 10% for commercial installations and is completely eliminated for residential systems.
And poof: according to some estimates, 100,000 of those jobs (maybe yours) could disappear as if they'd never existed.
Each and every one of us whose living depends on this wonderful industry of ours must demand from our Congressional representatives that they extend the ITC. There is no solar Obi-Wan Kenobi. We are our only hope.
Don't Expect Others To Do This For You
The Solar Energy Industries Association (SEIA) is already working hard to get the ITC extended. I know this because I've seen them firsthand, working late into the night and early in the morning devising strategies to make it happen.
Which Congress people should they target today? Which of the talking points will work best with each specific legislator? And on and on it goes, with little fanfare and often little credit from those of us who benefit from their tireless work.
But while SEIA can lead the fight in Washington, they can't do it alone. Congressional legislators may take a meeting in DC with a national association to familiarize themselves with an industry, but the people who can really affect votes are their constituents. You. Me. Other solar industry frontliners, who see up close and personal the positive effects the solar industry has had for the economy, the environment and, more often than not, that representative's district.
If you can talk solar all day and all night, then you are already a solar evangelist. If that doesn't describe you, get to the SEIA website immediately and familiarize yourself with the pro-solar and "Extend the ITC" talking points. Also work with your regional SEIA chapter and other solar organizations. This is not a theoretical fight or a "when I get to it" task. This should be at the top—or pretty darn near the top—of your to-do list every day. It isn't something external to your job. It's something that must become part of your job.
Set up meetings with your Congressional representatives in the district. Attend the town halls. Invite them to your offices and ribbon-cuttings. Send notes to your customers urging them to come to these events. Believe me, when you fill up an event in a congressperson's district with concerned citizens, it forces them to sit up and take notice.
The clock is ticking. Don't let time run out on the solar industry.