Sustainafest is a non-profit  organization that is all about connecting people and ideas. They educate and engage people of all ages and interests to help strengthen the community, improve the environment, and support the local economy. This summer, we were a title sponsor and donated materials to Sustainafest Tiny House Project. This incredible project is a part of a Student Sustainability Lab and demonstrated the "latest in sustainable building materials and green technology including solar electricity, rainwater filtration, and innovative interior design to maximize space and efficiency." The students that took part in building this project were mentored by construction professionals and worked with veterans, educators, volunteers, and Sustainafest staff.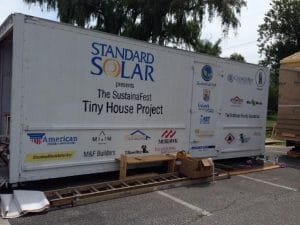 Touching Heart is an organization dedicated to educating and exciting young people about experiencing the amazing joy of giving to children in need. they have two programs, "Kids on a Mission" and "Art of Giving." Kids on a Mission was created to show kids they can make an impact on the world around them while providing and opportunity for the kids to organize fundraisers. The Art of Giving is a workshop that educates children about the importance of giving, and gives them the tools they need to be powerful givers. Our President Scott Wiater and out General Counsel Stuart Soberman are both actively involved with this organization.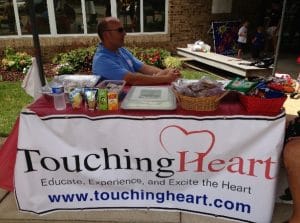 Community Services for Autistic Adults and Children Inc. (CSAAC) is a nationally recognized leader in developing state-of-the-art  services for people with autism and serves nearly 300 families impacted with autism. Each year CSAAC holds a charity golf classic and for the past two years, Standard Solar has had the privilege of being a hole sponsor. One of the greatest benefits this organization has to offer are clubs uniquely designed for those with autism. For example, during the annual Nation Cherry Blossom Festival in D.C. this past April, the "In Focus" Photographers Club organized a trip to D.C. to capture the beauty of the cherry blossoms through photography. By taking photos throughout the community they are able to demonstrate to others what they feel is important in their world. Our Vice President of Operation, Rick Berube works closely with this organization, and actively participates in the In-Focus Club.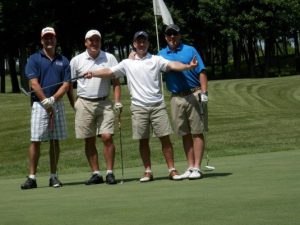 Standard Solar isn't just a solar company. We are a well-rounded organization whose leadership and employees embrace the importance of giving back to a community who has given us so much and be able to help in any way that we can.