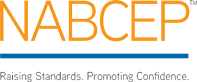 When it comes to solar certification organizations, The North American Board of Certified Energy Practitioners (NABCEP) sets the bar as the gold standard in providing training in PV installations, PV technical sales and solar heating installations.  We are proud that Standard Solar  has 11 NABCEP Certified technicians and 7 licensed electricians on our team, supporting several departments from sales to engineering.  In fact, our Vice President of Commercial Sales, Jack Copus was one of the first in the country to obtain the NABCEP Technical Sales Certification.  Many of our other employees have also received certifications for either technical sales professional, installation professional, or both. We have employed NABCEP certified technicians since 2007 and continue to support our employees' achievement of certifications, providing our clients with skilled and knowledgeable experts of the PV industry.
NABCEP certification gives Sta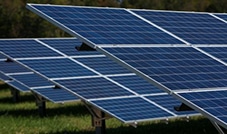 ndard Solar a competitive edge and helps differentiate us from industry competitors.  A NABCEP certification is an important and honorable distinction, and as solar PV systems have evolved, customers have become more aware of the value of having NABCEP-certified technicians working on their project.  For larger commercial-scale projects, owners usually require NABCEP-certified solar technicians to develop and install their solar systems.  We are proud to have an elite group of certified and experienced individuals and honor them for achieving this important distinction.