Fittingly, the sun shone brightly during yesterday's ribbon cutting ceremony at George Washington Carver Elementary School in St. Mary's County, Maryland, where Standard Solar CEO Tony Clifford officially announced the completion of the school's 503 kilowatt photovoltaic solar array. The 2200 panel system was designed, developed, financed and installed by Standard Solar, and was funded in part by a Project Sunburst grant from the Maryland Energy Administration.
For the official ribbon-cutting, oversize scissors were wielded by Superintendent of Schools Dr. Michael J. Martirano, who in his remarks expressed his enthusiasm for the solar project, which is at the vanguard of renewable energy in St. Mary's County.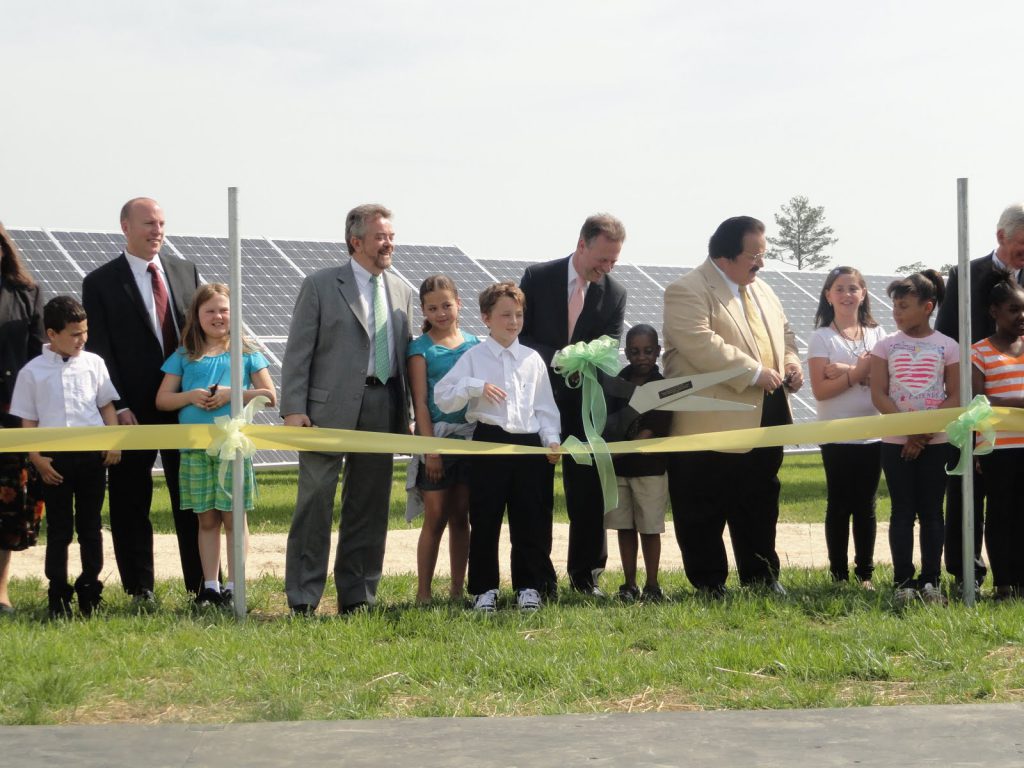 In a spirited display, the student chorus of George W. Carver Elementary sang "Carriers of the Light," as well as the national anthem.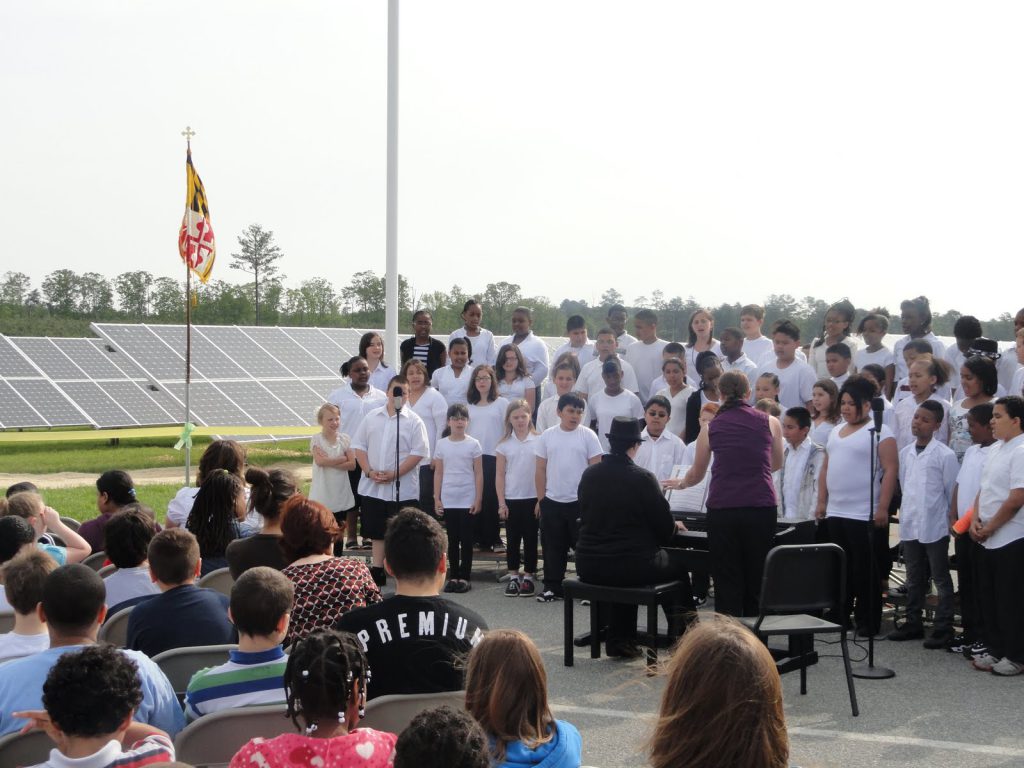 During its first year of operation, the system is expected to generate approximately 677,000 kilowatt hours of electricity (roughly 80 percent of the school's energy needs) at a price per kilowatt hour that is 30 percent lower than school currently pays for power (click here for a video tour of the system). In addition to the savings, the system is a significant step for the "Green Schools" Initiative.
"From an environmental standpoint, the solar system will offset 256,000 pounds of carbon dioxide annually, which is the equivalent to planting about 260 acres of trees or recycling 39.1 tons of waste per year instead of sending it to a landfill," Clifford said.
Clifford thanked Dr. Martirano, Brad Clements and Larry Hartwick of St Mary's County Public Schools, as well as the Southern Maryland Electric Coop and the Maryland Energy Administration's Project Sunburst for making the installation possible.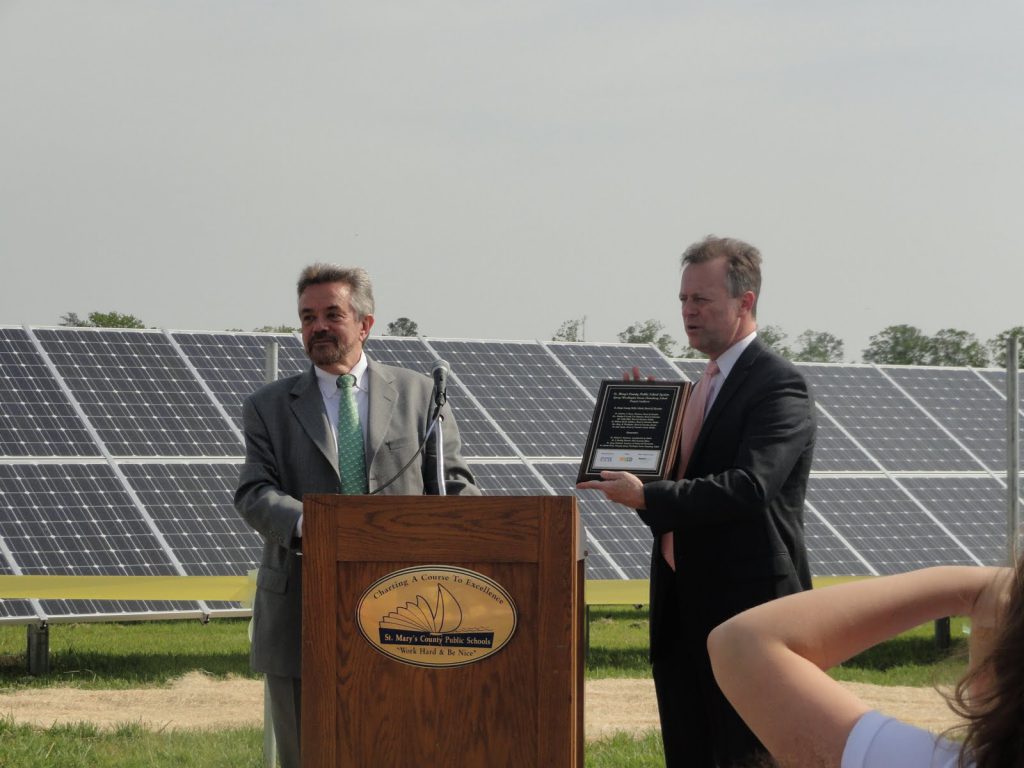 "We have a win-win-win situation here. With the completion of this Project Sunburst system, St Mary's County Public Schools wins – economically, environmentally and educationally," Clifford concluded.