The old adage says, "Time flies when you're having fun."
If that's true, then we're having a blast at Standard Solar because when I looked at my calendar today, I realized the end of 2016 is this week.  And what a year it's been for us.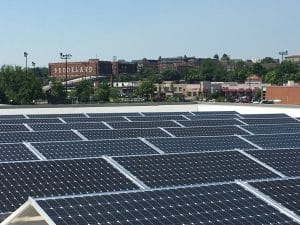 From Virginia to NYC to Connecticut and everywhere in between, Standard Solar had a banner year. Our project portfolio expanded significantly, including a municipal system in Stafford, Conn., an auto dealership in New York, and schools — lots and lots of schools — primarily in Virginia, Maryland and Washington D.C.
And though we love installing solar everywhere (and can't wait to do even more in 2017), we love the school projects. Not only are we helping often beleaguered school districts save money, but we're also offering potential educational opportunities for students to learn more about this great industry of ours.
The same goes for our new focus on urban-rooftop solar developments, a currently underserved market we jumped into this year. There's something soul satisfying about bringing the solar revolution to people who otherwise might not have the chance to experience it.
Standard Solar can do projects like these that other companies have to shy away from because we already have all the resources in house to bring them from financing and permitting, to construction and maintenance. We don't have to jump through all the hoops to get financing because our financing partners are solid, well-established companies who really understand the solar industry. And so, as we like to say around here, we can get the job done, no matter how complex.
Of course, the combinat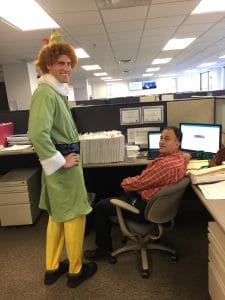 ion of varied projects, new challenges and seeking to stay at the forefront of the industry on all fronts is only one-quarter of why we have fun as time flies for us. The other three-quarters, of course, are the distinguished members of our team.
From the engineers to project managers, from designers to our receptionist, everyone considers each other family (occasionally a dysfunctional one, but whose family isn't?). And that's why we're inspired to come to work every day and perform, because we're all pulling in the same direction — to move the solar revolution forward, one project at a time.
So as the sun sets on 2016 and rises on the new year, we at Standard Solar want to thank everyone who made it such a great year for us — and we can't wait to see what next year will hold.